New Managing Director Janne Brok
On 14 December 2022, Dr. Janne Brok joined Eindhoven Engine as managing director. "I'm very pleased with Janne's appointment. Innovation acceleration and connection are a common thread through Janne's career. She's a connector and has experience working in and with ecosystems, which is why she's a good fit in the role of director at Eindhoven Engine," says Maarten Steinbuch, scientific director at Eindhoven Engine.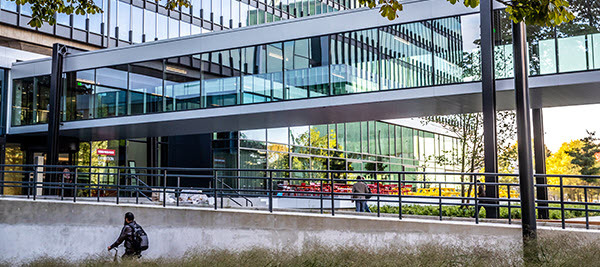 Brainport becoming Mainport
The growth of our region is expected to be sustained for the next one or two decades at least. We also foresee a potential growth for the activities of Eindhoven Engine as an accelerator for innovation.
Engine
update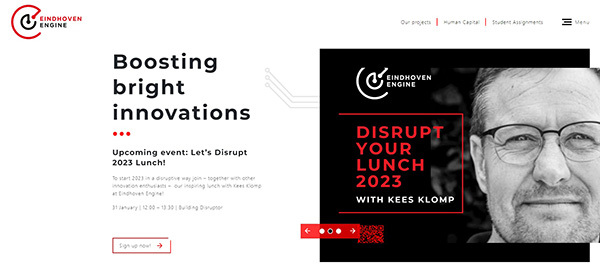 New website now live!
The new Eindhoven Engine website has been launched! On the website you will find information about how we accelerate innovation, our projects and its developments, and all about Human Capital, our Emergence Lab & more!
Innovator in de Spotlight: Sietse de Vries
Sietse is currently an EngD trainee in the Eindhoven Engine project Intellight+. He is working on a photorealistic simulation of dynamic natural light for perception in virtual reality (VR).
Flashback
event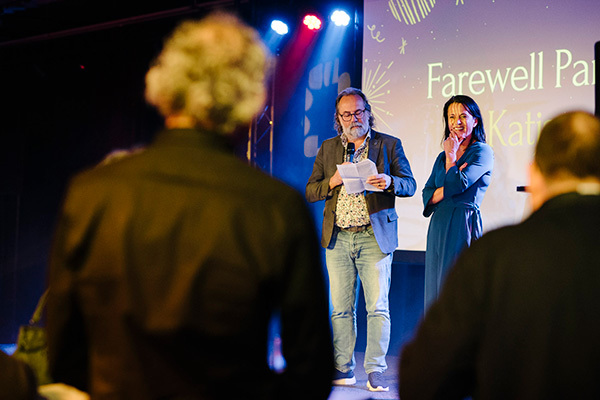 Farewell party for Katja
On 8 December, Eindhoven Engine and TU/e officially bid farewell to Katja Pahnke. On 1 November, she started as Chief Development Officer at Prodrive. We thank Katja again for her contribution, energy and many inspirations at Eindhoven Engine. Find an impression of the farewell here.
Life is getting better and better at Eindhoven Engine!
Many activities took place, with the Festival of Disruption as a highlight. It was a great experience to have like-minded innovators together and so important to keep growing our community outside of Eindhoven Engine as well!
Team
update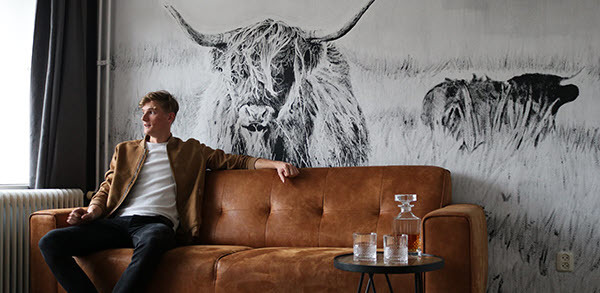 Follow up on the Low Literacy project
Hey! My name is Syben van der Meer and I'm doing research to identify the touchpoints that helped people who have had low literacy to overcome the difficulty they have in reading and writing.
Project videos
In 2022, Eindhoven Engine produced a series of short videos in which Eindhoven Engine innovators explain their research. Meet the innovators of Eindhoven Engine.
5-weekly projects update
Date: 12 January 2023
Time: 09:00 - 10:00
Location: Disruptor, TU/e Campus
Disrupt your Lunch
Date: 31 January 2023
Time: 12:00 - 13:30
Location: Disruptor, TU/e Campus
Thematic session: Key enabling methodologies
Date: 2 February 2023
Time: 12:00 - 13:30
Location: Disruptor, TU/e Campus